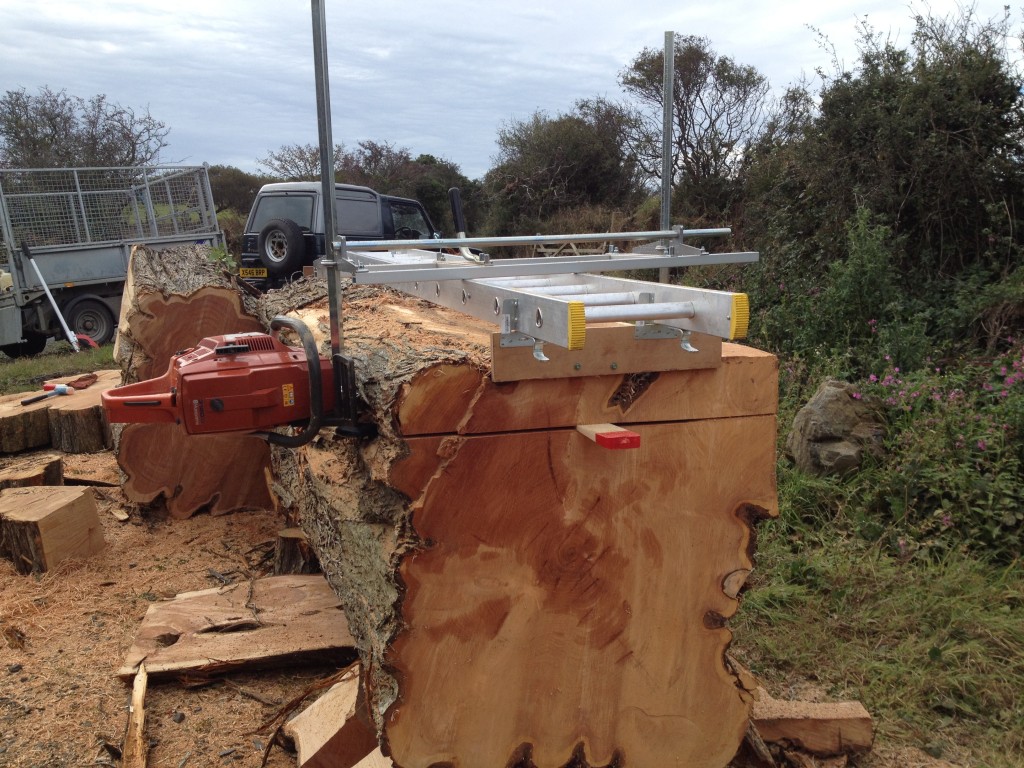 Give your trees a second life!
We can process your tree, on site, into:
~  Logs for firewood.
~  Mulch for the flower bed or compost.
~  Planks for furniture or building materials.
Timber and woodland products were once a backbone of the local economy, using ancient arts passed down through generations. The whole of the tree had value, maximising the natural resources available.
~Using our portable log splitter, we can process the firewood for you.
Splitting logs by hand can be rewarding, but for some this may seem a daunting task. Restraints may be the size of the timber, the equipment to hand or even just time.
~Using our wood chipper, we can turn the smaller branches – unsuitable for firewood – into wood chip.
Wood chip composts down into a mulch that has many benefits for the gardener; whether as a mulch to retain moisture and suppress weeds or as a compost and soil ameliorate.
~Using our mobile planking mill, we can make the most of beautiful timber.
Some species are more suitable to be processed this way, but it can be such a shame to relegate some parts of the tree to mere firewood. This can give a well loved tree a second use around the home or be part of a new one!
Many trees have been around longer than we have and deserve due respect whatever their final outcome.